Božična darila za spletne podjetnice, podjetnike in za tiste, ki to želijo postati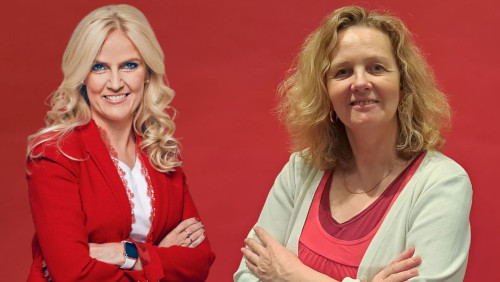 Prosim, napišete e-naslov, kamor vam bom poslala povezavo do predavanj in spremljevalnega programa:

---
Evropska poslovna mentorica Sigrun, vam podarja 12 sijajnih mojstrskih predavanj (12 Masterclasses) online v živo, o poslovnih temah od 25. decembra 2023 do 5. januarja 2024.
Pri dogodku sodelujem z njo in bom izvedla 13 -trinajsto predavanje za tiste, ki se prijavite preko povezave na tej strani, na njen dogodek.
Poleg briljantne serije spletnih poslovnih mojstrskih predavanj Sigrun, dobite tudi moje trinajsto predavanje kot BONUS.
Predavanje ima dva dela:
- A. Izboljšanje komunikacije in
- B. moja zgodba v poslu.
To predavanje bo v živo preko zoom-a, 21. decembra ob 19. uri.
Za vse prijavljene bo možen ogled posnetka. Tudi za tiste, ki se prijavite kasneje.
Prijava na dogodek je preko te povezave vse do 30. decembra 2023.
Predavam v slovenščini, Sigrun pa v preprosti angleščini. Spodaj si lahko ogledate naslove in teme njenih predavanj. Vsako predavanje traja eno uro in vsebuje tako teoretične kot praktične nasvete.
Spodaj si lahko ogledate naslove in teme njenih predavanj.
Želite izvedeti, kako svoje znanje in strokovnost spremeniti v uspešno spletno podjetje?
Želite ustvarite spletno ponudbo, ki se prodaja kot vroči piškotki?
Želite šestmestno spletno poslovanje v enem letu?
Pridobite brezplačne preizkušene strategije, kako uspešno delati v poslu na spletu v letu 2024!
Rezerviraj in naroči brezplačno vstopnico za ta dogodek:

---
Vzemite darila in poslušajte 13 odličnih predavanj, ki vsebujejo preproste, uporabne, konkretne nasvete za vašo uspešno akcijo!
Predavanja so izobraževalni in ne prodajni webinarji.
V spremljevalnem program boste lahko v mednarodni SKUPNOSTI podjetnic, kjer se boste lahko pogovarjali, čakajo vas uvidi drugih, prenosi v živo in tekmovanja za dodatne nagrade.
Iz prejšnjih let vem, da bodo tako začetnice kot izkušene podjetnice na predavanjih našle veliko navdiha.
Teme in naslovi mojstrskih predavanj Sigrun How To Transform Your Knowledge & Expertise Into A Thriving Online Business
Do you already know something that could be turned into an online course? Perhaps even that favourite subject of yours! In this masterclass we explore how to turn what you know, or your expertise and experience into a profitable online business.
Create An Online Offer That Sells Like Hot Cakes In Any Economy
In this masterclass I will cover the little-known secrets of making sales no matter the economic circumstances, so you aren't tempted to discount your offers, or even stop selling completely!
Unleash Your Online Business Potential with AI
Learn how to use artificial intelligence to 10x your productivity when it comes to creating and editing content and courses. This masterclass will equip you with an AI toolkit and strategies to grow a successful online business. Can You Actually Create A Six Figure Online Business In One Year?
Why does it work for some and not for others? In this masterclass we dive into the actions that successful women entrepreneurs use e very day- no matter what's going on in the world around them.
How To Plan One Month Of Content & Social Media… in 60 Minutes
In this masterclass you will discover my tips for getting original content planned quickly - for blog posts, social media, video, podcast and much much more.
Morning Routines & Mindsets You Need For Online Business Success
Discover the uncommon mindsets, beliefs, habits (and even my surprising morning routine) that have helped me to grow a successful online business.
How To Go From Selling To 1:1 Clients.. To Selling To Many
In this masterclass I will show you how to break free from the time-for-money trap, with the easy steps to go from selling 1:1 to selling group programs & masterminds. You'll make more money, with less work AND serve your clients even better.
Explode Your Email List with the Ultimate Freebie.
The foundation of every online business is an active and growing email list. In this masterclass we explore that the best way to get people to sign up for your email is to have an irresistible freebie that is so good that people would love to pay for it.
Unleash Your Online Business Potential with AI
Learn how to use artificial intelligence to 10x your productivity when it comes to creating and editing content and courses. This masterclass will equip you with an AI toolkit and strategies to grow a successful online business.
The Truth About Multiple & Passive Revenue Streams
For many years the 'holy grail' of the online coaching industry has been to achieve multiple and passive revenue streams... but what does this really mean and how does this actually work? And what is an 'evergreen funnel'? In this masterclass I give you the inside scoop.
From Zero To Multiple Seven Figures - The Truths That Nobody Tells You
In this masterclass I will take you behind the scenes of my multiple 7 figure online business and show the real facts about how it works, how it all started and where it is going. I'll be revealing all about my mistakes and my successes.
Find The Perfect Online Course Idea In Less Than An Hour
Wondering what you can make your online course about? And how can you ensure that the online course will be a success? Join this masterclass for the fastest way to figure out the best online course idea.
The Ultimate Masterclass - Stepside the Mistakes and Get the Right Strategies
Discover the common mistakes that can stall your online business growth and learn actionable strategies to dodge them. This is the ultimate masterclass to guide you to navigating the highs and lows of entrepreneurship.
Poleg tega bo na poti nekaj presenečenj …
Kdo je avtorica in izvajalka 12 predavanj v živo online?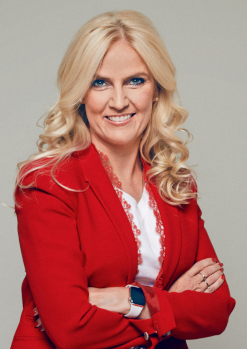 Sigrun, dama v rdečem je mednarodna, nagrajena poslovna mentorica za podjetnice. Je TEDx govorka in voditeljica podcasta Sigrun Show.
Njeno poslanstvo je pospešiti enakost spolov s pomočjo ženskega podjetništva. Osredotoča se na pomoč podjetnicam, da svojo strast spremenijo v donosen posel. Uči, kako pomembno je slediti svojim sanjam in uresničiti svojo vizijo. Opolnomočila je že več kot 5000 žensk, da so zgradile lastno podjetje.
Sigrun je avtorica in knjižne uspešnice (bestseller)z naslovom Kickstart Your Online Business – Create an Online Course and Start to Make Sales.
Z njeno pomočjo sem posel na spletu začela in se kasneje veliko naučila. Najprej pa sem poslušala njena darilna predavanja, ki jih predlagam tudi vam - 12 MC.
Kdo je avtorica in izvajalka trinajstega srečanja?
Pozdravljeni, moje ime je Anastazija,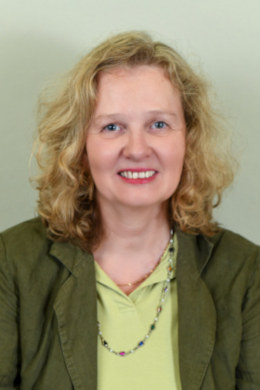 Sem življenjska strateginja, transformacijska coachinja za samozavestno komunikacijo in miselnost- mindset.
V svojih programih (individualnih,skupinskih mentorskih programih) in v praktičnih tečajih pomagam ženskam k pogumnejšim odločitvam, povečati samozavestno komunikacijo (notranjo in z drugimi), v poslovnem in osebnem življenju, za boljšo kariero in trdnejše odnose.
Ženskam pomagam, da odklenejo svoj potencial, stopijo v pravo notranjo moč, dosežejo svoje cilje in uresničijo svoje želje.
Sem ena izmed avtoric v knjigi, Pomoč z umetnostjo z ranljivim posamezniki in skupinami in avtorica samostojne, prihajajoče knjige, Your Success in School: 5 + plus Ways for Students to Learn Creatively, Stay Motivated, and be Happy!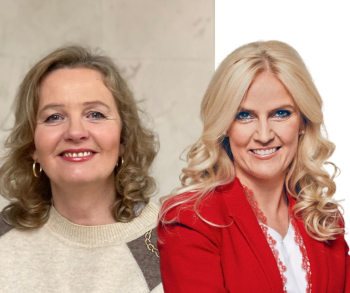 Kako do vseh 13 predavanj?
Prijavite se prek gumba na tej strani. Tako boste prejeli dostop do mojega predavanja v slovenščini.
Po prijavi boste videli na zahvalni strani povezavo do Sigrun, kjer se s klikom na povezavo prijavite na 12 predavanj v angleškem jeziku.